Space Quest II VGA Remake
A downloadable game for Windows, macOS, and Linux
Infamous Adventure's remake of the classic 1987 Sierra game "Space Quest II" by The Two Guys from Andromeda, Scott Murphy and Mark Crowe! Join Roger Wilco on an intergalactic adventure as he is pursued by the agents of the sinister Sludge Vohaul! Lovingly recrafted in simulated VGA colors by Infamous Adventures!
VERSION 2.0 RELEASED FOR PC, MAC and LINUX!
JAN 1st, 2020

The new version 2.0 released! Features several bug fixes, small graphical updates and a new hidden SQ3 Easter Egg!! Have fun!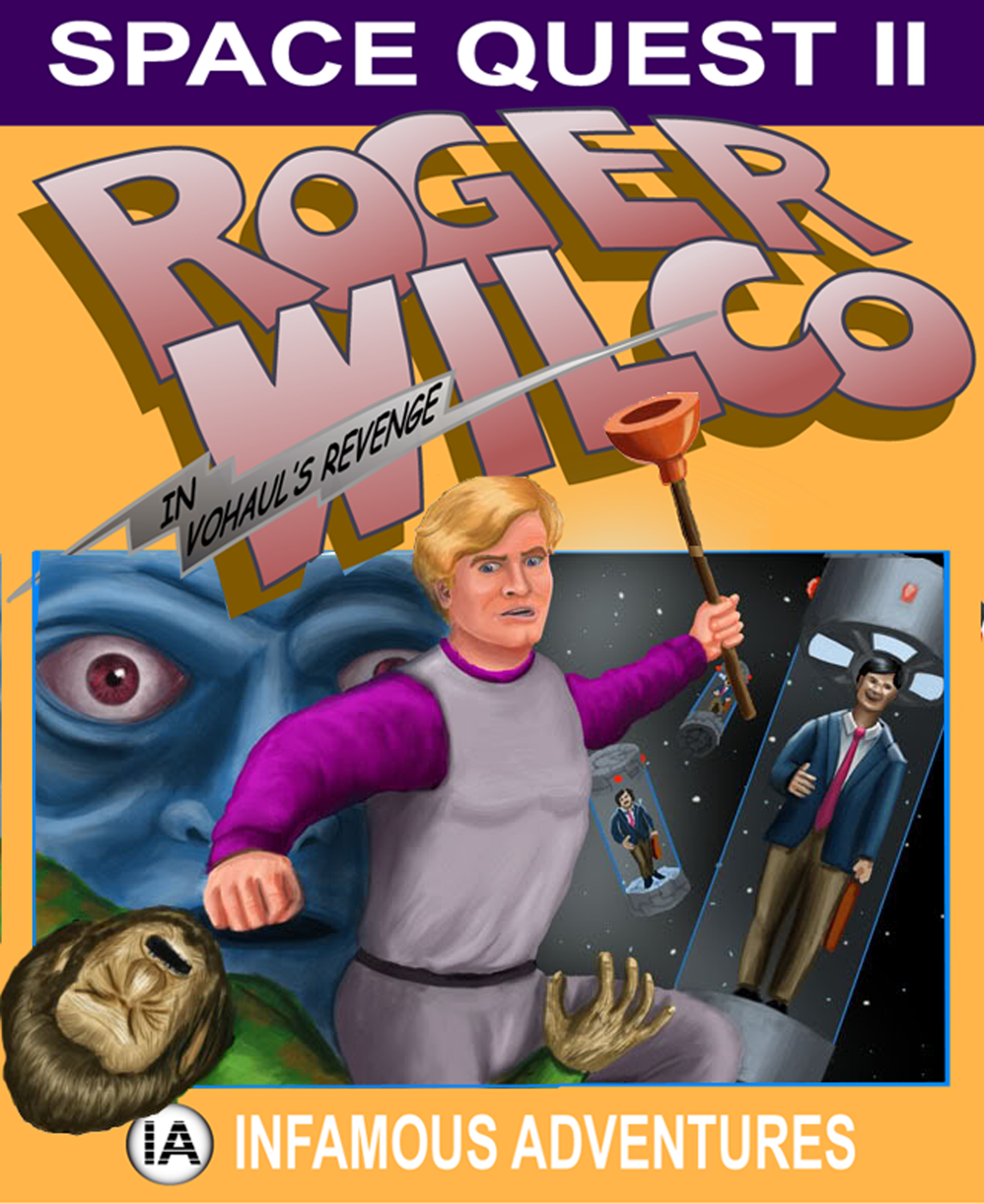 Download
Click download now to get access to the following files:
SQ2_Installer_1_1.exe
472 MB
SQ2_V2_0_Linux.rar
464 MB
SQ2VGA_V2_0_Windows.rar
461 MB
SQ2 Manual - Space Piston by IA
2 MB
SQ2_Installer_2_0.exe
485 MB
Space Quest 2 VGA macOS.zip
484 MB